We are operating at full capacity with added precautions; and your
Starter Kit
and
Sample Orders
now support Bali COVID-19 Relief.
BALI COVID-19 RELIEF
Starting today every Starter Kit will feed 10 people; and all Sample Orders will feed 25 people in need. We are partnering with food rescue organization
SOS Bali
to provide food to children and families. Many are out of work and conditions are severe as Bali's primary industry, tourism, is at a standstill. Thank you for your help!
MOQ DROP – ONLY 100 PCS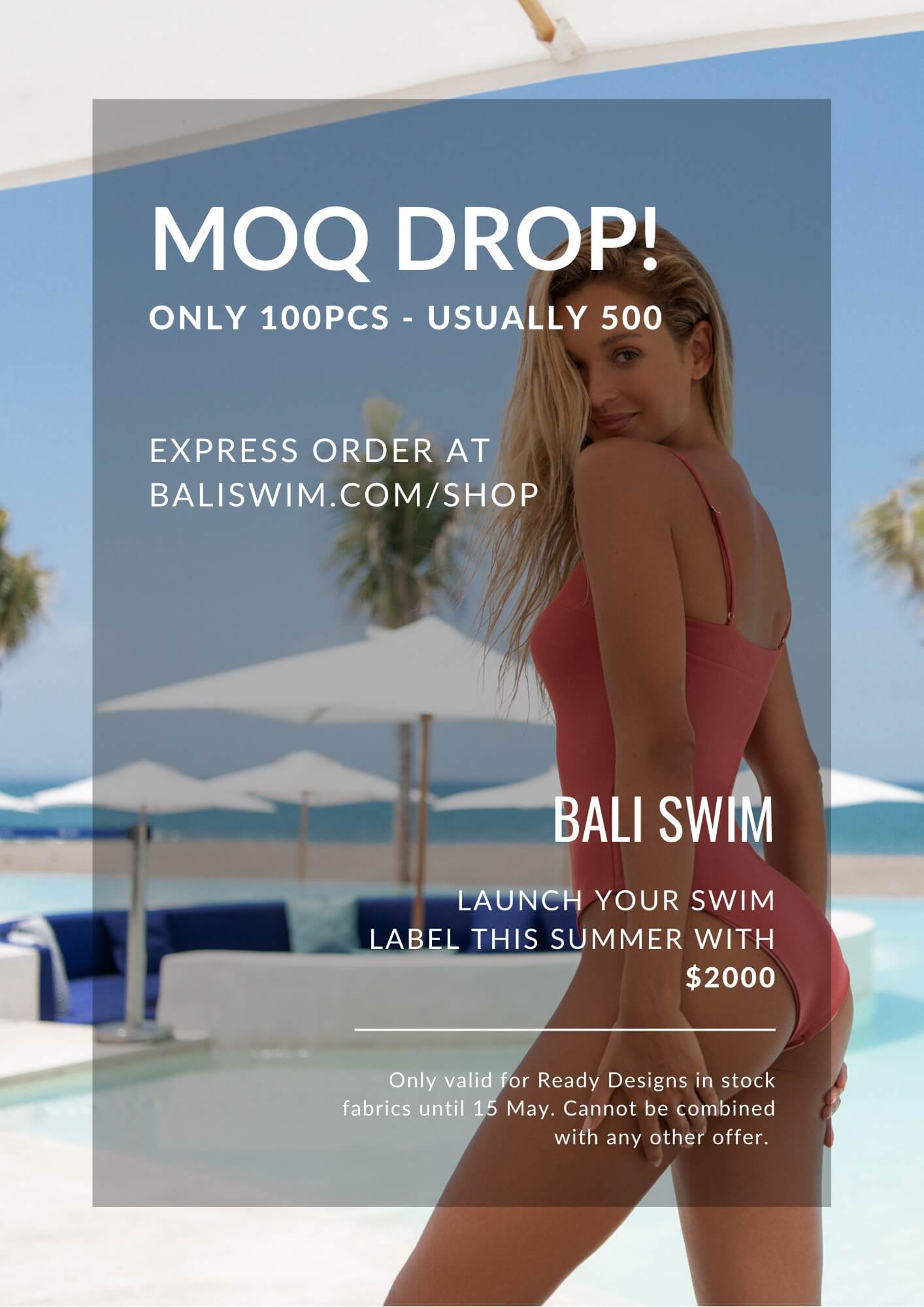 We are temporarily dropping our bulk MOQ to 100 – usually 500pcs.
MOQ 20/style/color/print and 5/size still applies.

Quick order in our newly launched sample & bulk shop.
Launch your swim label this summer with $2000.

Only valid for Ready Design in stock fabrics until 15 May. Cannot be combined with any other offer.
INTERNALLY
We are still working at full capacity. Those who can are working from home and those at our factory work separated. No visitors are currently allowed. There is routine disinfection and hand-washing protocols are strictly enforced. Temperature checks of all staff are carried out every second hour. We are building on recommendations from the World Health Organization (WHO) and our government in Indonesia.
SUPPLIERS
Our local fabric and other suppliers are still operating as usual. As are our suppliers from China. Carvico/JL has re-opened as of 15 April.
ORDERS
Most of our clients are still running orders as usual, and we are seeing no disruptions in our production chain. We intend to keep operating as usual as long as we deem it safe and according to government regulation. We have work-at-home strategies in place in the event of any changes. We would like to support you in these times and are offering flexibility in our orders terms. Please inquire.
Always,
The Bali Swim Team
Book a call with your swim startup helper here.