We recommend that startup brands doing their first season use Ready Designs for 100% or a majority of their collection. This leaves more time and energy to focus more on the establishment, marketing and development of the brand rather than design development. This is especially true if this is your first business or if you have little or no experience in fashion design or fashion generally.
If you are on a slim startup budget – go with our shop. There are no development costs, frequent discounts and combined with free shipping it can really add up to some major savings. The shop also has a low MOQ of 100 for bulk orders.
However, if you have any dream designs that you want to turn into a real product, this is where we can take your line further with your own custom swimwear design and turn that imagination into a successful business.
We offer 2 types of custom design
CUSTOM READY DESIGN
Here you can take our ready design as inspiration and add your own twist. You can add your own hardwares and accessories, do your own custom print (which we can do in house), add your label and you're ready to sell. If you have chosen your color or print, we will do design mockups for your approval so you get a sense of how your designs will look like.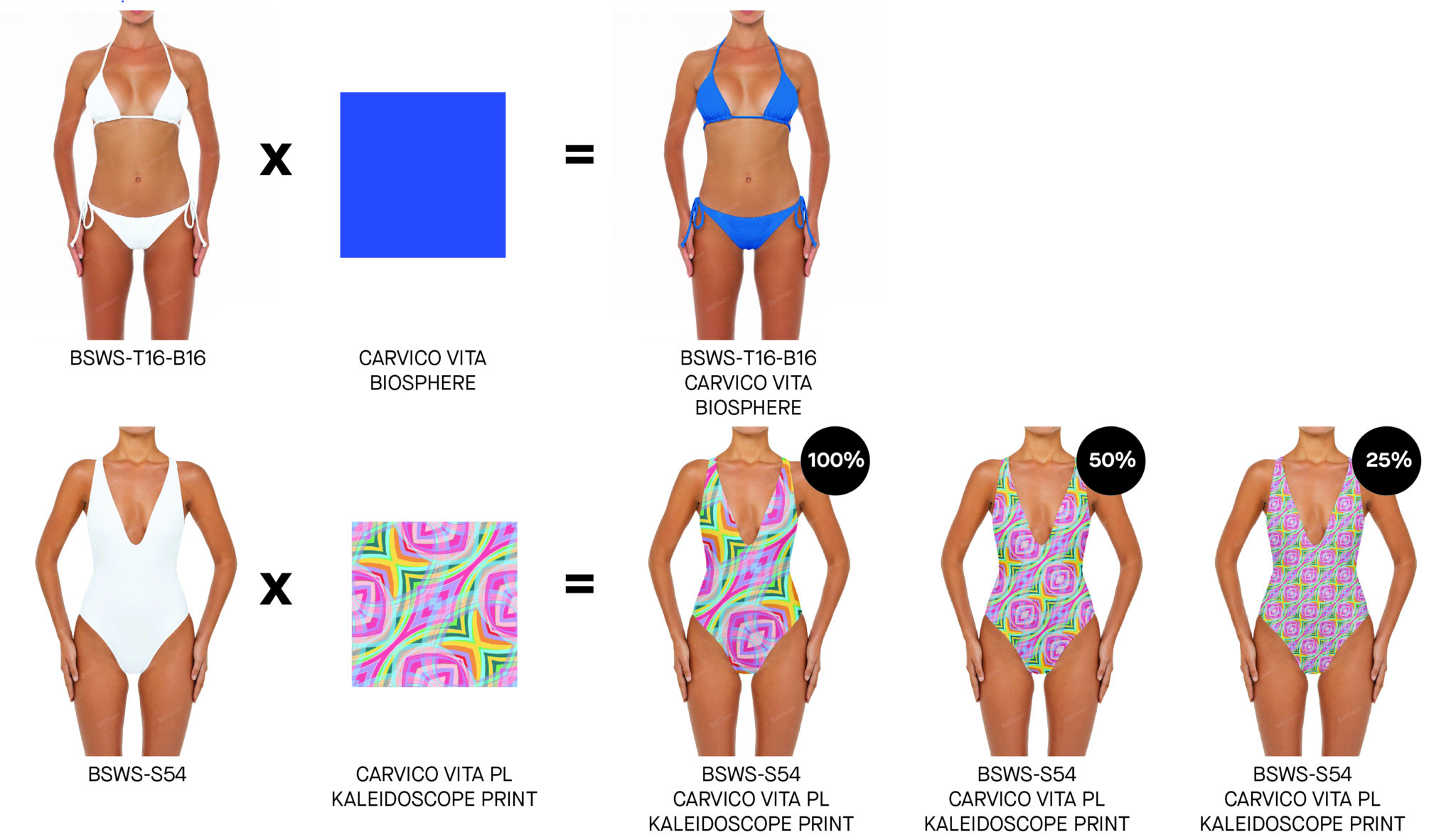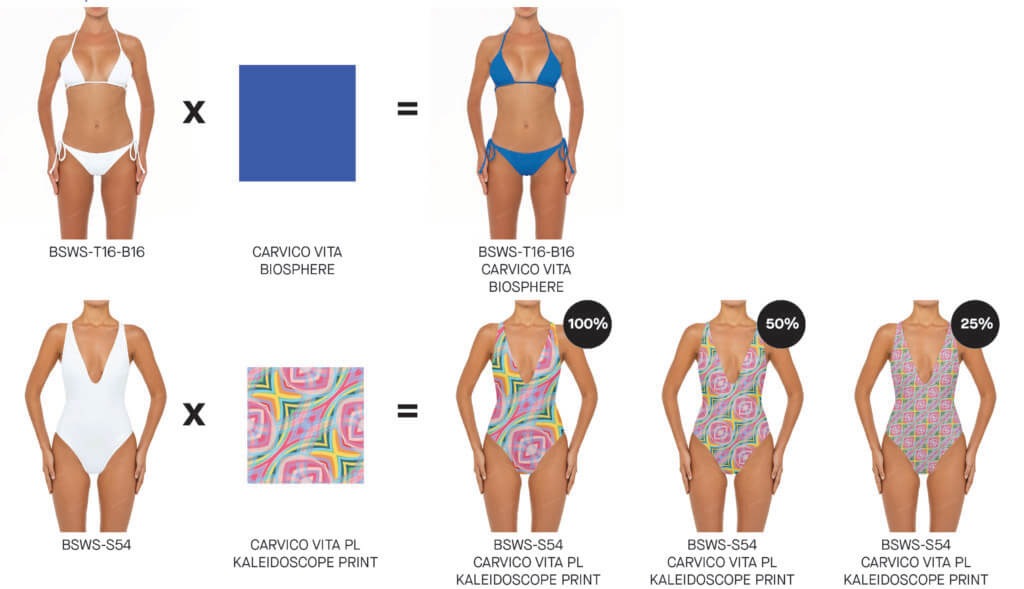 FULLY CUSTOMIZED DESIGN
This is where we turn the design in your head into a real thing. You can send your sketch/ image/ photo of any swimwear that you want to develop and our sample team would be ready to assist you along the way. Pattern making fee is $80 with 50% credited towards your bulk order (that makes it $40 development fee). Sample fee will be 3x bulk price and we will create a prototype sample from your design and send them for your approval. You will get 1 free revision and then $25 fee applies to every round of revision after.
LEAD TIME
3-4 weeks* per sample round – expect 2-3** months total
For Custom Design we'll first create a 'proto sample' in white or black color (to secure the fit and construction). Most samples are approved on their first round. But if it's not approved we'll offer a revision round free of charge. Alongside your fit sample we'll make a second sample copy which we call a 'keeping sample'. The keeping sample is already included in our sample fees. This means you do not need to return any samples to us for revision or for bulk production approval which saves us all time, effort and shipping costs.
Note to designers
We accept DXF (Gerber/AutoCAD) and DGS file formats for CAD. Your own format for tech packs are also very welcome.
* Using non-Bali Stock fabrics adds 3-4 weeks to sample lead time and might add extra costs. Current conditions apply to all lead times including fabric availability, current load, holidays and other variables. Exact lead times will be confirmed directly to you when you order.
** Sample stage will start when we confirm your payment in our Bali Swim account.
Please also expect an additional lead time with every sample revision.