Now, Women's Swim Price Drop
We have got some great news coming your way. From today, our prices for Women's Swim have dropped significantly, (around 25%) across the board. Other fees have also been reduced, please read more below.
We are implementing these price adjustments in line with our ambition to provide you, our customers, the best opportunities to grow your brand in the current market environment, while also adhering to our standards of quality and sustainability for people and the planet. For us this is a challenge, as we do not want to compromise on our promises to you and to our core values, but through immediately streamlining our organization and other options available in the future, we believe we can make it work. Hence it is our goal to keep prices lower than they have been, which will make your brand more competitive in the market.
Whether it's Ready Design or Custom Design, in any fabric or product type, expect a price drop in the range of around 25%, which translates to a drop of ~US$5 for tops or bottoms and ~US$8 for one-pieces, rash guards or modest swim.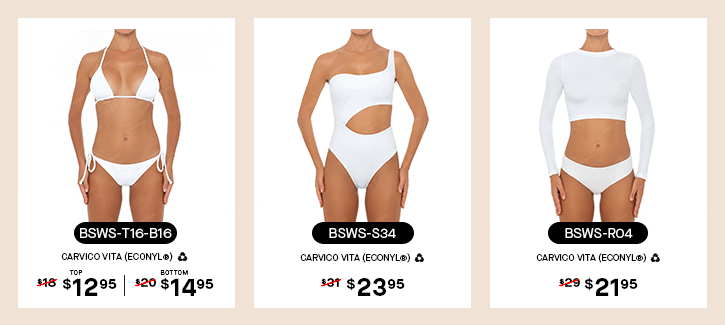 Ready Design
Please check our updated Ready Design Price List here and catalog here. To simplify what we offer, we will now provide just 3 prices for each style in our Ready Design range by grouping our fabrics together either as Bali Swim fabrics, imported Carvico & JL or Printed. As we have done in the past, we still offer our full range of fabrics and colors.
Until the end of 2022, we will also offer all Ready Design samples at 2X of bulk price (instead of 3X) which will apply to both the shop and manual orders.
Custom Design
In line with making your custom design development more accessible, we have also reduced these rates. From today, the Custom Development Fee (Pattern Making + Size Grading) will only cost $39 (previously $80) and will be fully credited from your bulk order amount. Samples for Custom Design will now only cost 2X the bulk price (instead of 3X), and this reduction will be a long-term adjustment, not a time-limited promotion like Ready Design.
Tour – Ongoing Now
We're currently on tour with a large range of our samples and two of our best swimwear experts to guide you. Tomorrow we're in Dubai and following that we'll be in Canada and USA.
Please reach out if you have any questions.
Thank you.