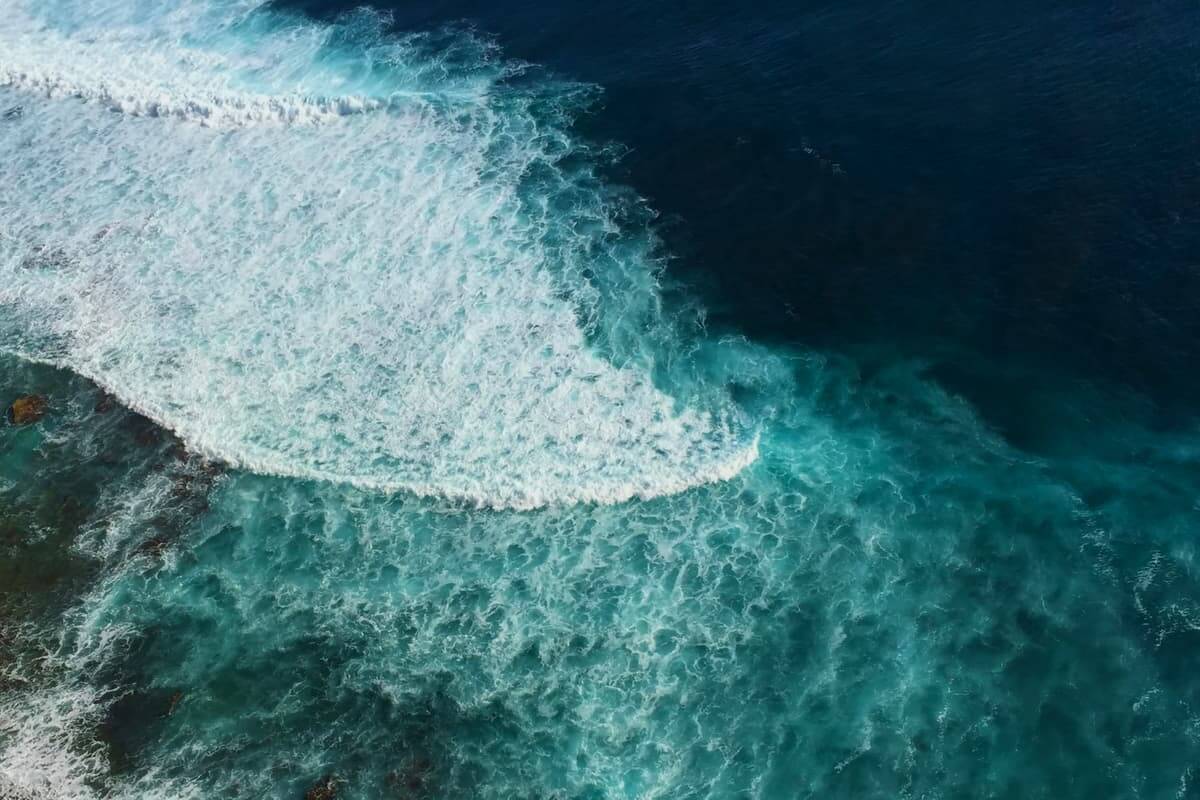 We take this seriously.
We believe in transparency, exceeding minimum labour standards and adding value to our community & environment.
We Clean Up Our Oceans
With every bikini you make, BALI SWIM helps clean up our oceans.
10 cents from every bikini made with us supports the work of Bali's ROLE Foundation. This contribution comes entirely from our own profits.
ROLE Foundation run a zero waste facility and environmental development programs in Bali. Their vision supports zero waste to oceans, sustainable businesses for coastal communities, and women's business education and development.
Since 2007 -
they have built 2 environmental education centres, reaching 6,429 children;
given learning and business opportunities to 1042 women;
trained 31 local environmental ambassadors;
ran permaculture prison programs;
held multiple beach and diving cleanups;
and implemented waste managements systems in coastal villages.
They also regularly educate our staff on how to keep the environment in mind, best doing waste management and so on. Together we also succeeded in banning the plastic water bottles!
In 2019 Bali Swim is also the main sponsor for ROLE's 'Zero Waste to Oceans Conference'. You can read more about that here.
If you are visiting Bali we definitely recommend a visit!
Some of our clients are also matching our donation to the ROLE foundation. We think this is a fabulous idea.
Either way you can use our donation in your marketing if you wish, as choosing to work with us results in donation towards the goal of zero ocean waste and healthy oceans.
We Give You the Best Eco Options
We have sourced Italian Vita by Carvico from a regional supplier in Hong Kong. In our opinion this is best ecological fabric option for swimwear available. It is made from ECONYL®, which is 100% regenerated polyamide (nylon) from  pre and post-consumer materials. It is impressively comfortable and durable - and has superior resistance to degradation from chlorine, creams and sun oils.
You can see how that regeneration process works in the image below.
Related: Choosing Swimsuit Material: The Best Swimsuit Fabric, For You
All swimwear prints are made using ecological inks. We also offer sustainable options for packaging such as bulk shipment, gift bags, hygiene stickers, hang tags and more. You can manufacture all of your swimwear collection sustainable except some small details (trims). We are working on solutions for this too.
We Provide Exceptional Working Conditions
We far exceed minimum labour standards in our business, production and sourcing practices.
All staff are paid above award wages at up to three times the standard; they negotiate their own contracts and salaries; and all are provided with comprehensive health insurance. We also provide a profit sharing scheme, where 5% of profits are distributed monthly - on top of the annual bonus (double pay in last calendar month). We pride ourselves in ongoing worker engagement in business development and decision making; and provide opportunities in worker training, capacity building and personal development. Internal staff handle all sample & product development, partial bulk production, QC, labeling and packing. External suppliers set their own schedules, deadlines and rates. These are all local family-run small businesses who determine their own working conditions. We schedule according to their practices and requirements - not the other way around. We engage them when we need support with additional bulk production. They practice an open door policy for us and visits to their premises can be arranged.
We are Local, We Support Bali
All production is handled by us or our local suppliers within 10 kilometres of Bali Swim HQ. This supports the development of the local value chain - which strengthens the local and national economy. It also builds on traditional tailoring skills that the crafts focused history and culture of Bali is renowned for.
Always,
TEAM BALI SWIM
YOUR OWN SWIM LABEL: THE GUIDE
Everything you need to know to produce your own label.
Get started now!