One Bikini Top, Worn Many Ways
Let's take a closer look to our revamped and versatile BSWS-T87 from our Women's Swim collection. With a slightly more minimal silhouette as a base, your customers can play around with the ties and knots to create their very own styles, getting more bang for the buck.
Keep reading because we're revealing the 8 fresh styles only from one top bikini.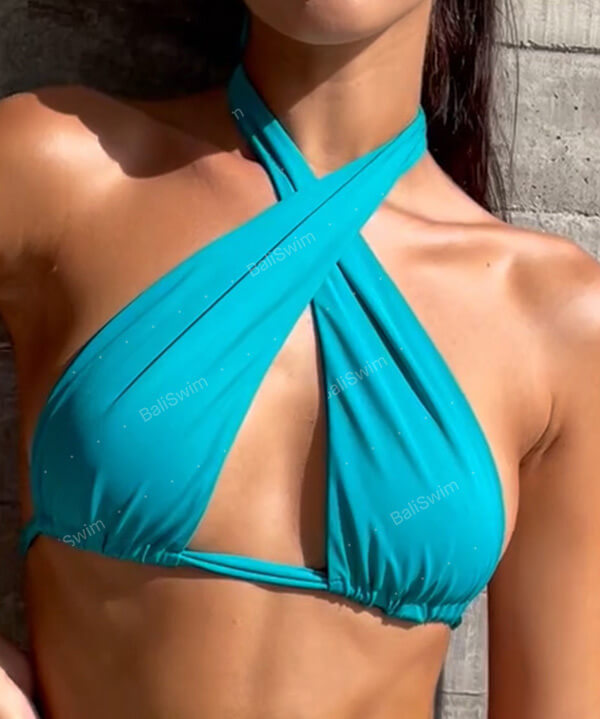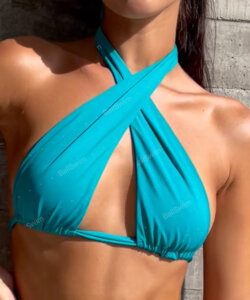 Criss-cross Halter Neck
This style has a distinctly Bohemian air and is excellent if you want to showcase a bit of cleavage while keeping the top secure. Just cross the straps in the front before you tie the bikini top.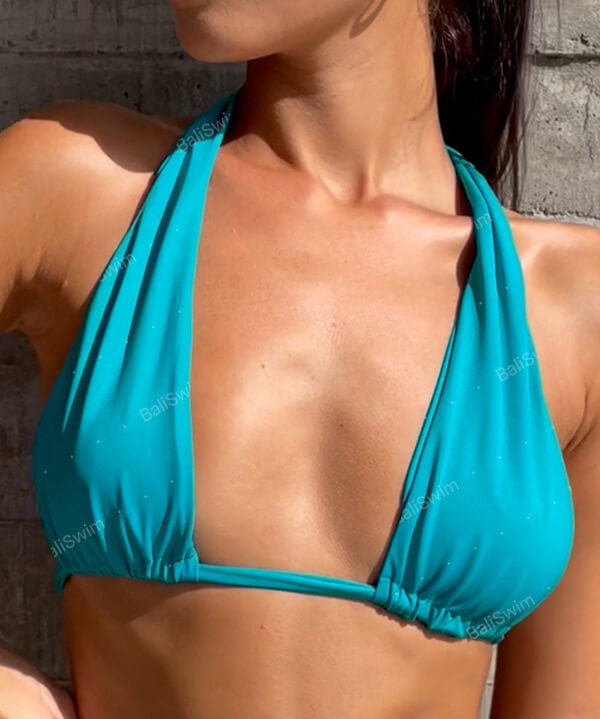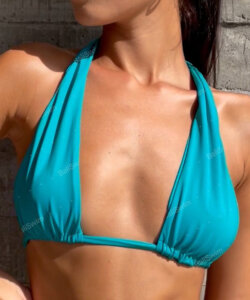 Halter Neck
A classic halter neck bikini top has the same impact as a little black dress. It's timeless, sexy, and looks stunning on everyone. Simply tie the top two strings behind your neck and rock it!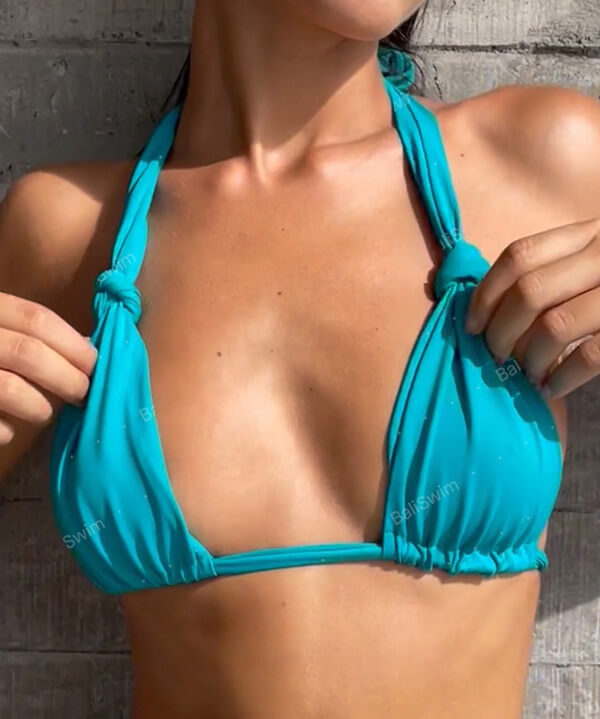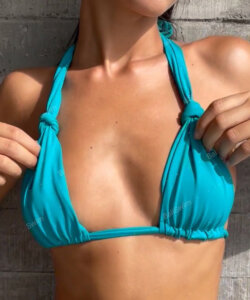 Knot Detail Triangle
This is a simple, classic triangle bikini with knot details heavily inspired by string bikinis from the 80s. The stretch, fit, and long straps make it a perfect piece for your collection.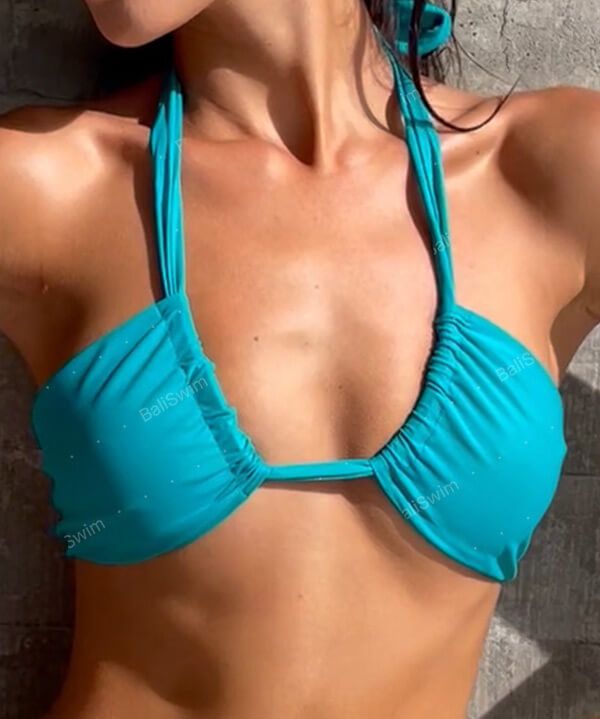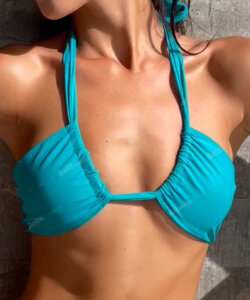 Cut-out Detail Halter Neck

Create even more looks by turning the bikini top upside down and tying the bust straps around your neck and vice versa. The result is a gathered, structured look perfect for your customers with slightly larger busts or anyone who wants more coverage around the bust.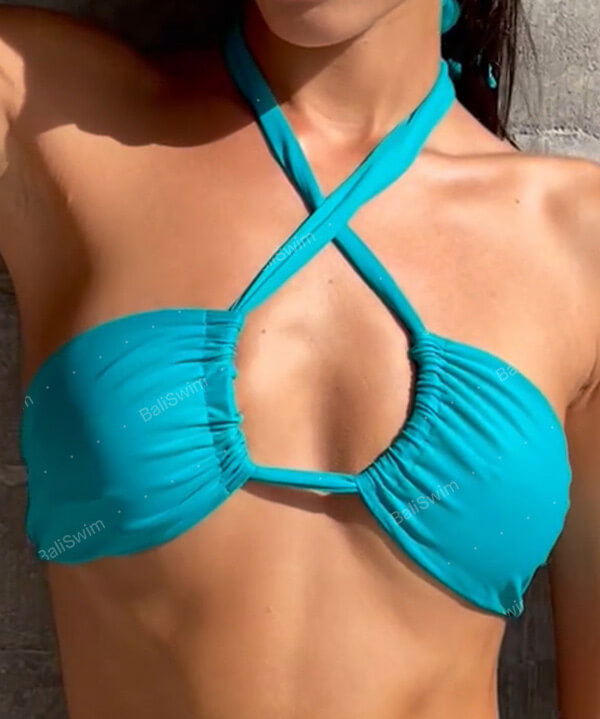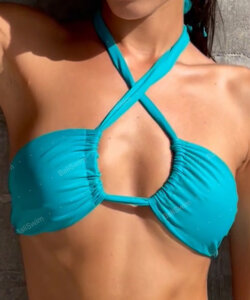 Criss-cross Cut-out Detail Halter Neck
Almost identical to the cut-out detail halter neck, but you will cross the neck-straps before tying them around the neck. This style has an old Hollywood charm and is especially good for drawing the cups inwards, giving more coverage and a sturdier fit.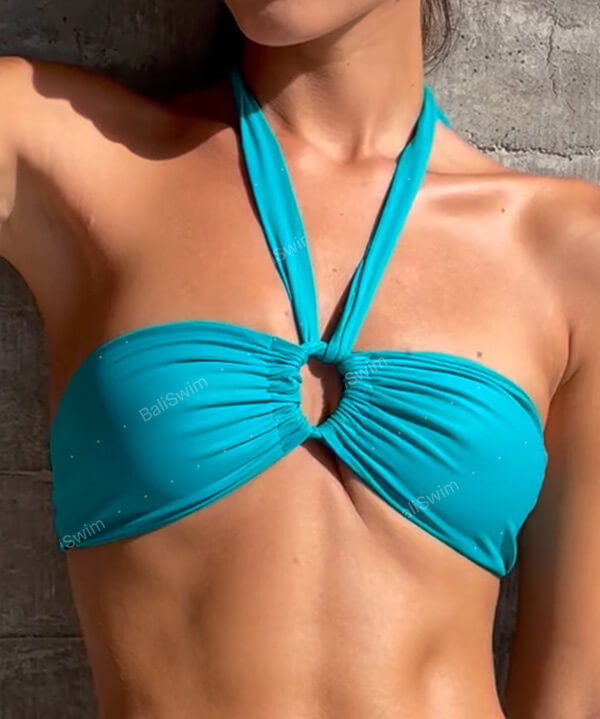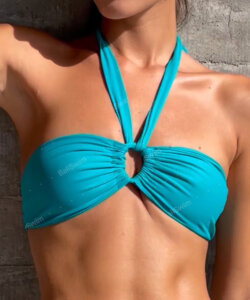 Bandeau Halter Neck
Bandeau tops have become increasingly popular in swimwear moreover while combining them with the classic halter style. Easy to dress up with adjustable straps that make the piece stand out.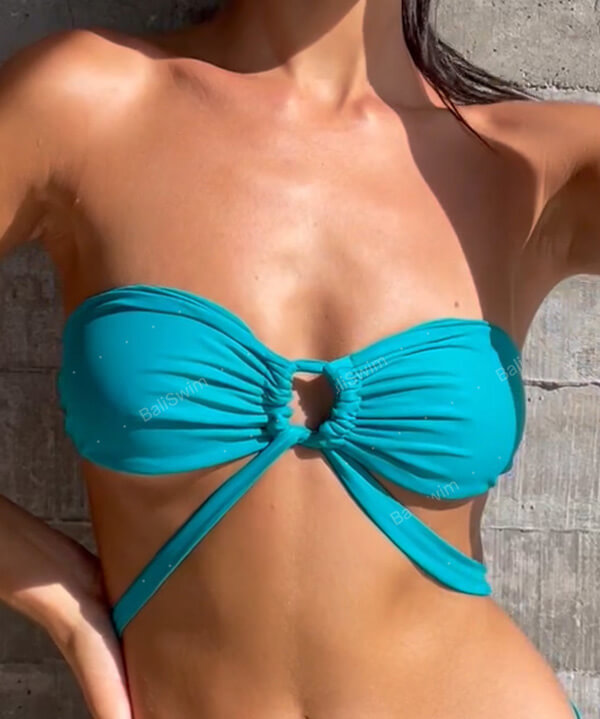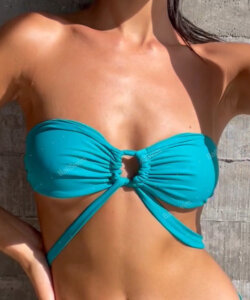 Bandeau with Strap Detail

Much like the bandeau style, you need to turn the top upside down and secure it using the straps around your underbust. Cross the upper straps as you bring them around your body and tie them in the back, creating a secure, sleek shape, and elegant statement.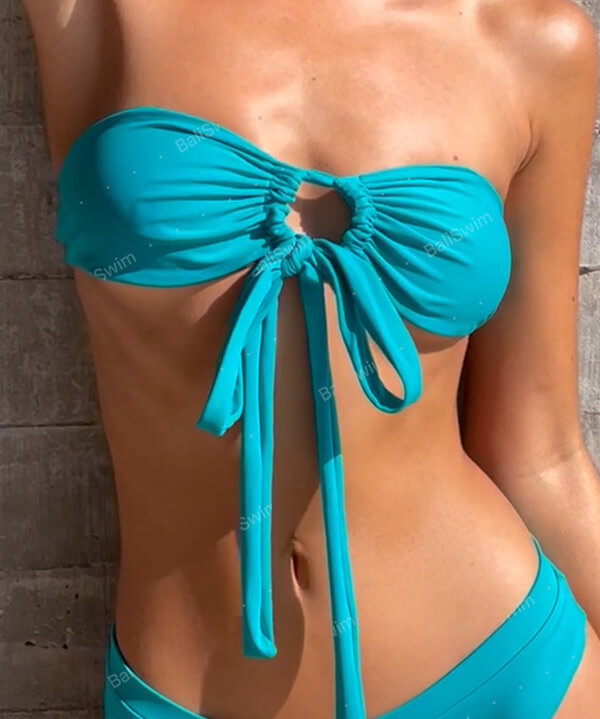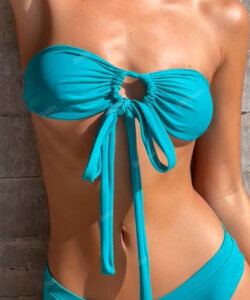 Bandeau with Front Tie Closure
This style is ideal if you want to minimize tan lines with the bonus of enhancing cleavage. Slide the cups as close together as you can and tie the underbust straps into a cute bow! It can be elegant or casual, depending on how elaborately you tie your knots.
Find all the colors and prints for the versatile BSWS-T87 by clicking this button below.
Always,
Your Bali Swim Team
Get into the nitty gritty of all our designs on offer and learn more about how to customise your luxe label.