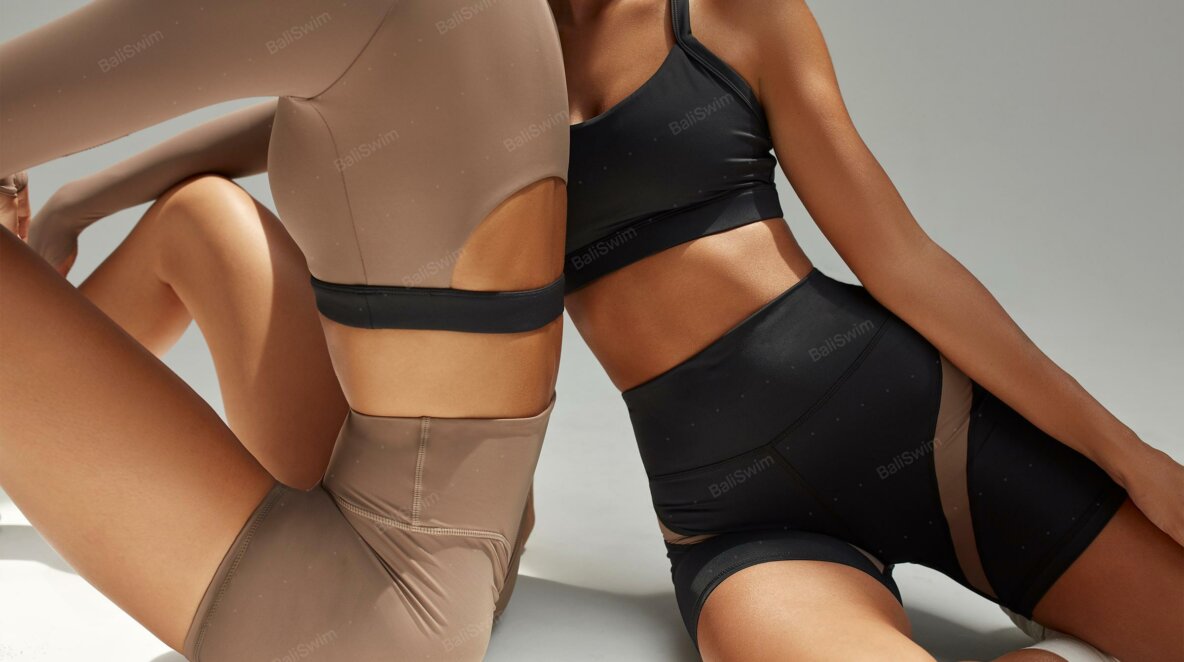 2020 what a year! Whilst the pandemic has created turmoil in most of the fashion trade, the sportswear market industry seems to have come out stronger than ever. Appearing to be pandemic-proof, the NPD's activewear market analysis has accounted for a record high 40% of all online sales last year. 
With women being the number 1 consumers of the activewear market by roughly 60% and 40% men. Big fashion industries and new small businesses have honed in on this segment, putting activewear as their priority in design, sales, and marketing strategies.
The appearance of traditional gym clothing and casual wear is also becoming less and less noticeable. As the athletic apparel market is now offering more options to switch between leisure and exercise – creating a fashion segment labeled "athleisure.' This includes clothing such as track pants, jogger pants, tank tops, yoga pants, sports bras, and hoodies.
The Rise of the Activewear and Athleisure
With lockdowns and restrictions still present throughout most of the world, a lot of people are being confined in their homes which are simultaneously being served as office space. Corporate companies have either pushed back return dates into 2021 whilst others have shut their offices for good.  
As a result, the need for professional work attire is on the decline, and the demand for comfortable, cool-looking, multipurpose activewear attire is on the rise with an estimated market value of $547 billion by 2024.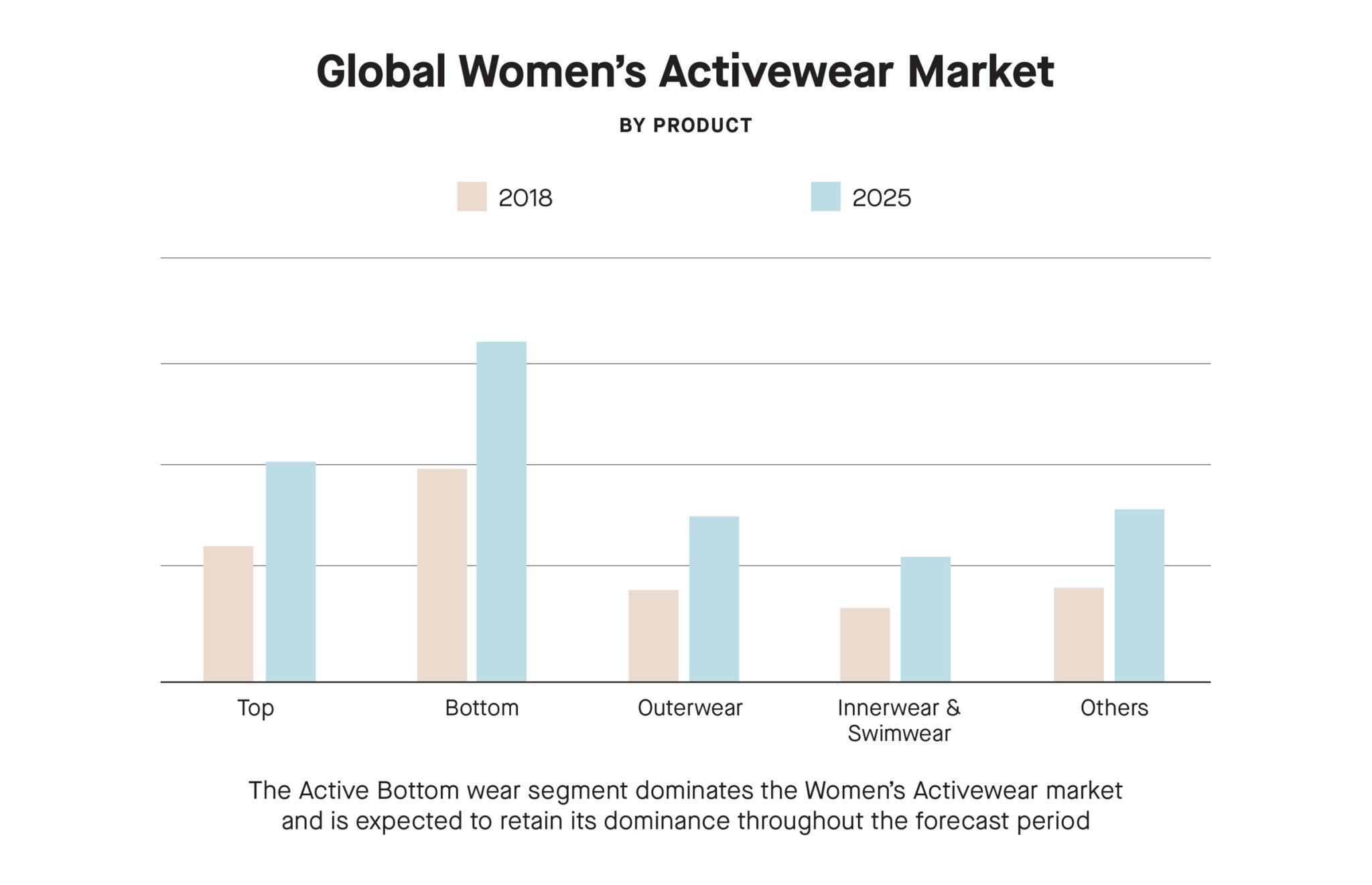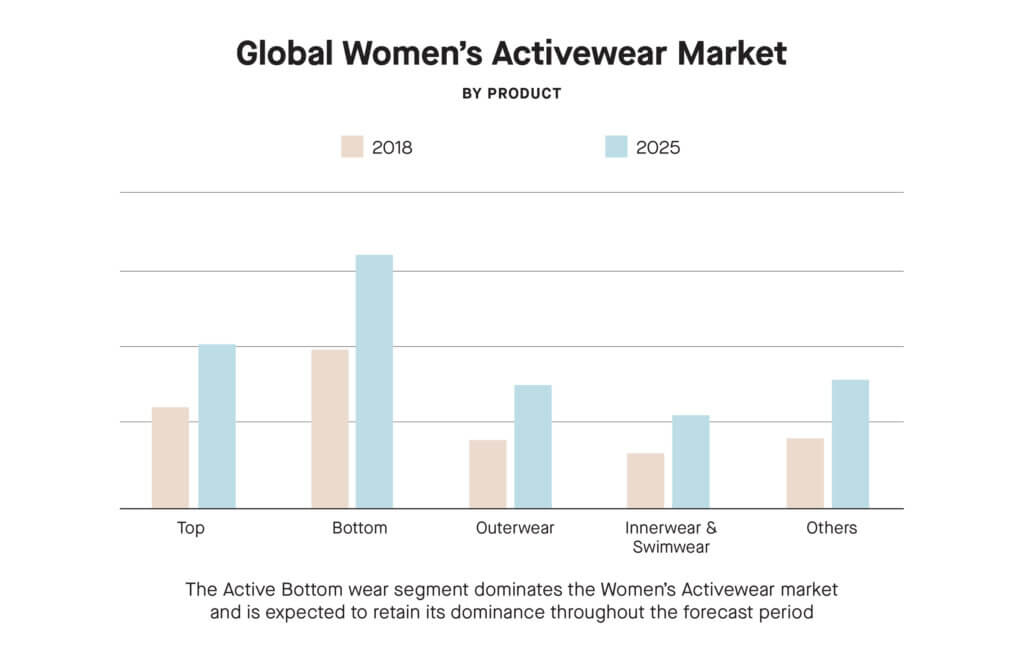 (Figure 1 –  Allied Market Research) 
The activewear industry trends as shown in the graph above indicate that the future of Activewear is a promising one. And dominating the Women's sportswear market growth is the active 'Bottoms' expected to retain its competitive edge throughout the forecasted period.  
Self-Care and Wellness  
Another industry that has advanced throughout this pandemic is the wellness economy valued at $4.5 trillion and predicted to steadily grow throughout 2021.
But why is this? Some could argue that the Coronavirus has added enormous pressure on people's physical and mental wellbeing. And with gyms and wellness centers closed, people are now turning to online wellness and relaxation programs such as fitness/workout apps and virtual yoga/mediation classes. 
In fact, the growing popularity of Yoga is evident in YouTube search trends (as seen in the chart below) taking a huge spike in March 2020 after the majority of countries worldwide had already been in lockdown for 2 months. Linchpin's 2020 activewear market research article also suggests that the rising popularity of yoga clothing had grown a whopping 144% compared to 2019. 

(Figure 2 –  Google Trends Search Engine. The dip in the forecast 2021 is during festive holidays)
The bottom line is – the global sportswear market is expected to gain market growth in the forecast period of 2020 to 2025. And by many accounts, athleisure & activewear is by far the leading trend of the 21st-century so far. 
Always,
Your Bali Swim Team
Get into the nitty gritty of all our designs on offer and learn more about how to customise your luxe label.